Call for Postdoc position
25.04.2017.
The IMAQSS project at the Institut za fiziku in Zagreb invites applications for a postdoctoral position in Experimental Condensed Matter Physics to work on a research project on magnetic anisotropy in quantum spin systems. Official announcement can be found here and also at our web page.
Application deadline is May 28th 2017.
Paper on symmetry reduction in herbertsmithite published in PRL
05.01.2017.
M. Herak recently published paper in Physical Review Letters entitled Symmetry Reduction in the Quantum Kagome Antiferromagnet Herbertsmithite. which was done in collaboration with colleagues from Jožef Stefan Institute in Slovenia, National High Magnetic Field Laboratory in Florida, Université de Bordeaux and Univ. Paris-Sud in France.
IMAQSS welcomes new team member!
06.12.2016.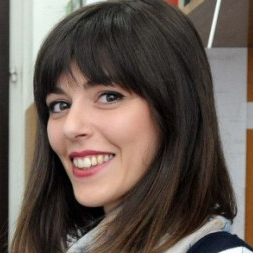 We are happy to announce that new PhD student Martina Dragičević joined our team.